Since the advent of the Covid-19 pandemic, thousands of local Mutual Aid groups have set up across the UK. These groups generally organise at a grass-roots level, for example, creating buddy systems to support people who are isolating due to the pandemic. Covid-19 Mutual Aid UK is an umbrella network of these groups.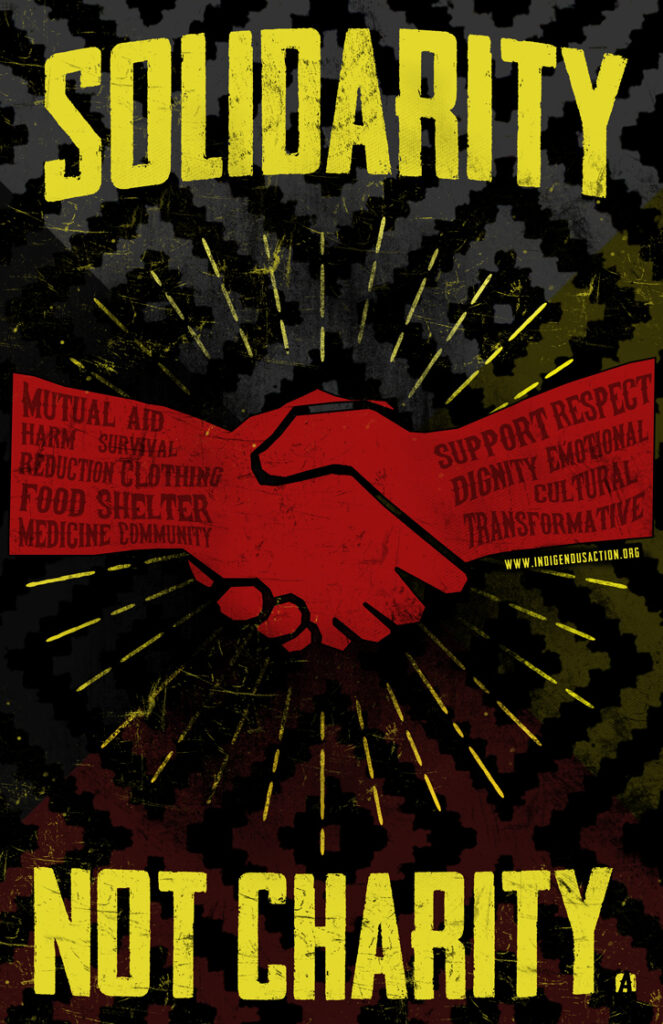 But Mutual Aid is not a new concept, and communities across the globe have long organised on these principles. We believe that newer Mutual Aid organisers have much to learn from the experience of others who have gone before,
SEA are preparing to launch a website that can serve as a resource page for people interested in learning about Mutual Aid, and for those already involved in MA organising to broaden their understanding of its history, and learn tools for sustaining their organising – particularly for people involved in Covid-19 Mutual Aid networks to learn from the deeper history and practical experience from Black and brown communities, from indigenous resistance, to organising in the wake of Hurricanes Sandy and Katrina, to Cooperation Jackson in Mississippi today.
What would be useful for us to include on this website? We invite you to send us your suggestions of topics, resources, links, tools and examples.
For now, we leave you with an inspiring talk by Amardeep Dhillion from the recent Stir to Action Festival.