The Newbridge Project, our partners in the North East have just wrapped up the ForSolidarity exhibition, that they have been hosting in their Gateshead studio over the last 5 weeks. The gallery acted as a backdrop for weekly solidarity lunches,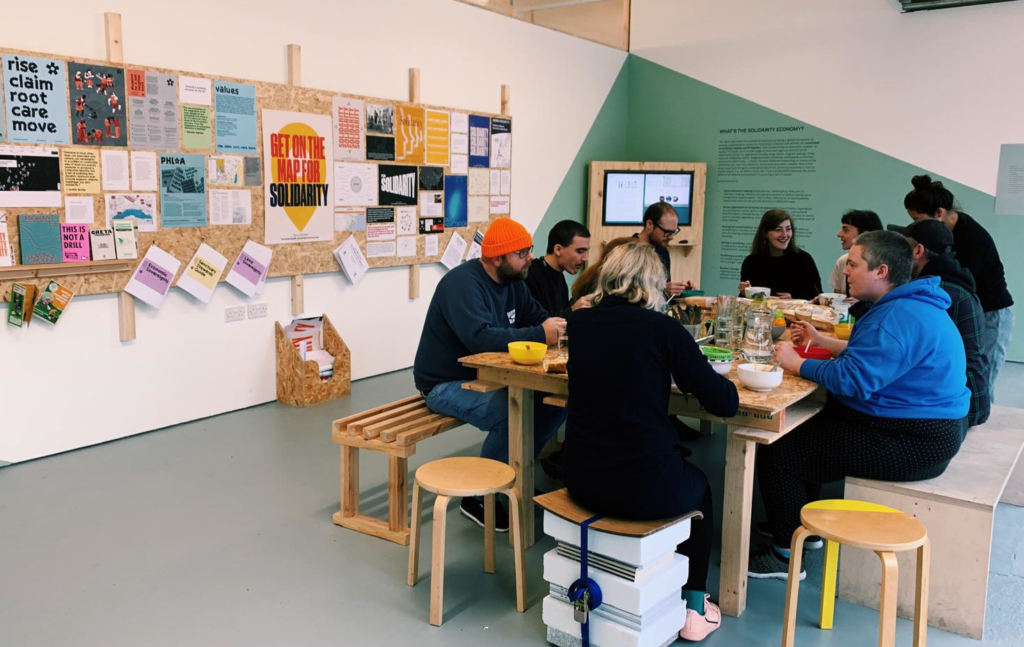 and workshops like A Forum for Artists in Precarious Labour.
The build up to this exhibition started last year with some very enjoyable paper and pen MapJamming,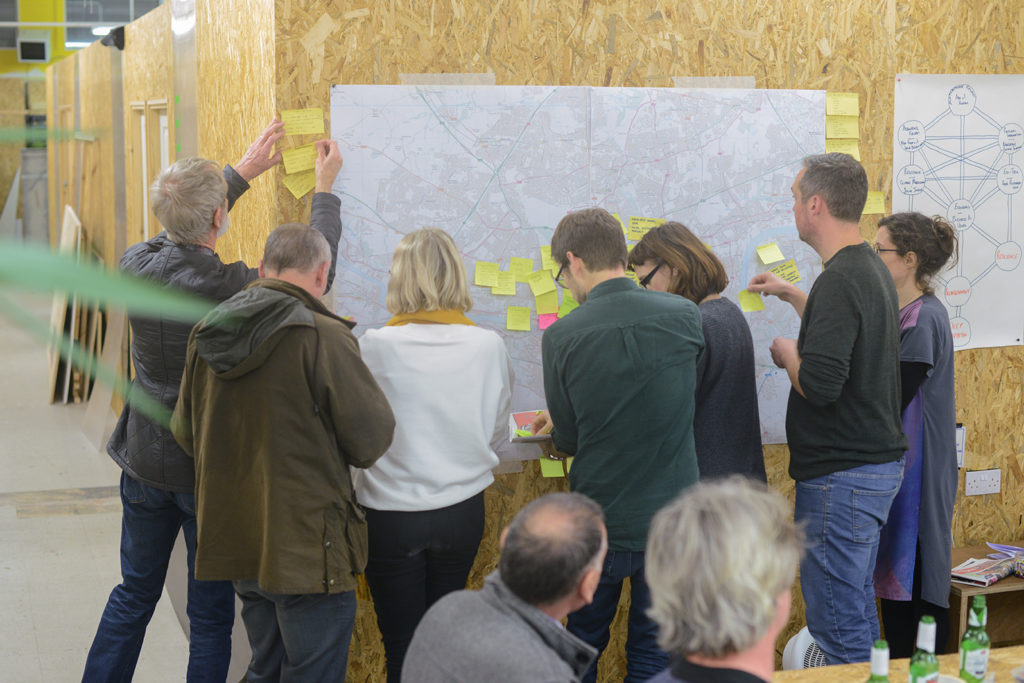 and lead to the creation of the pilot ForSolidarity website and directory for the North East.
The ForSolidarity map is the second in our series of pilot mapping projects, SolidarityOxford being the first. Solidarity Oxford was unveiled during Co-op Fortnight earlier this year by Oxford City's co-op champion councillor, Richard Howlett.
We are currently planning the next phase of this project. Watch this space!