A coalition of grassroots food and farming organisations has launched 'A People's Food Policy', a comprehensive proposal for a more just and sustainable food system in England. As Brexit negotiations continue, the coalition is calling for the development of a progressive food policy in advance of leaving the European Union.
This groundbreaking manifesto outlining a people's vision of food and farming in England is supported by over 80 food and farming organisations. The report draws on 18 months of extensive, nation-wide consultations with grassroots organisations, NGOs, trade unions, community projects, small businesses and individuals. The result is a set of policy proposals and a vision for a change that is rooted in the lived experiences and needs of people most affected by the failures in the current food system.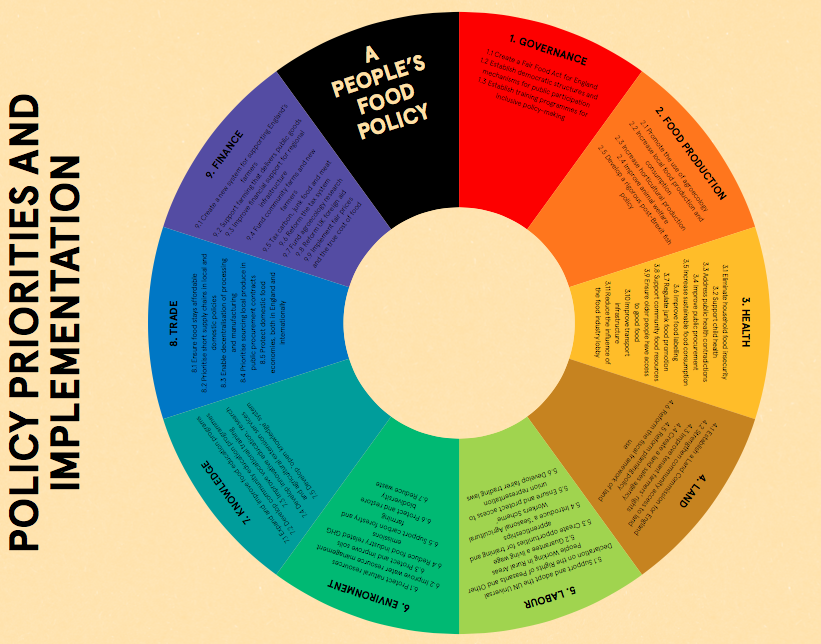 Quoted in the coalition's press release, Heidi Chow, food campaigner for Global Justice Now (part of the coalition that developed A People's Food Policy), said:

"From the increasing corporate control of agriculture in the UK, to the price of basic food stuffs outstripping the rises in real wages, through to small farmers being aggressively squeezed out of the market, with over 33,000 small to medium farms closing down in the past decade – the UK is witnessing a series of crises in how we produce, distribute and sell food. The government's approach to addressing these problems is at best piece-meal and at worst non-existent.
"The new Environment Secretary, Michael Gove, commented last week that the UK can have both cheaper and higher quality food after Brexit. But the experience of many UK farmers and growers suggests that cheaper food prices must be paid for through lowering environmental and social standards across the farming sector. Instead, we need to see greater regulation of the food retail sector to ensure farmers everywhere are paid a fair price for their produce.''
You can download the report in full here. 
Download the press release here.