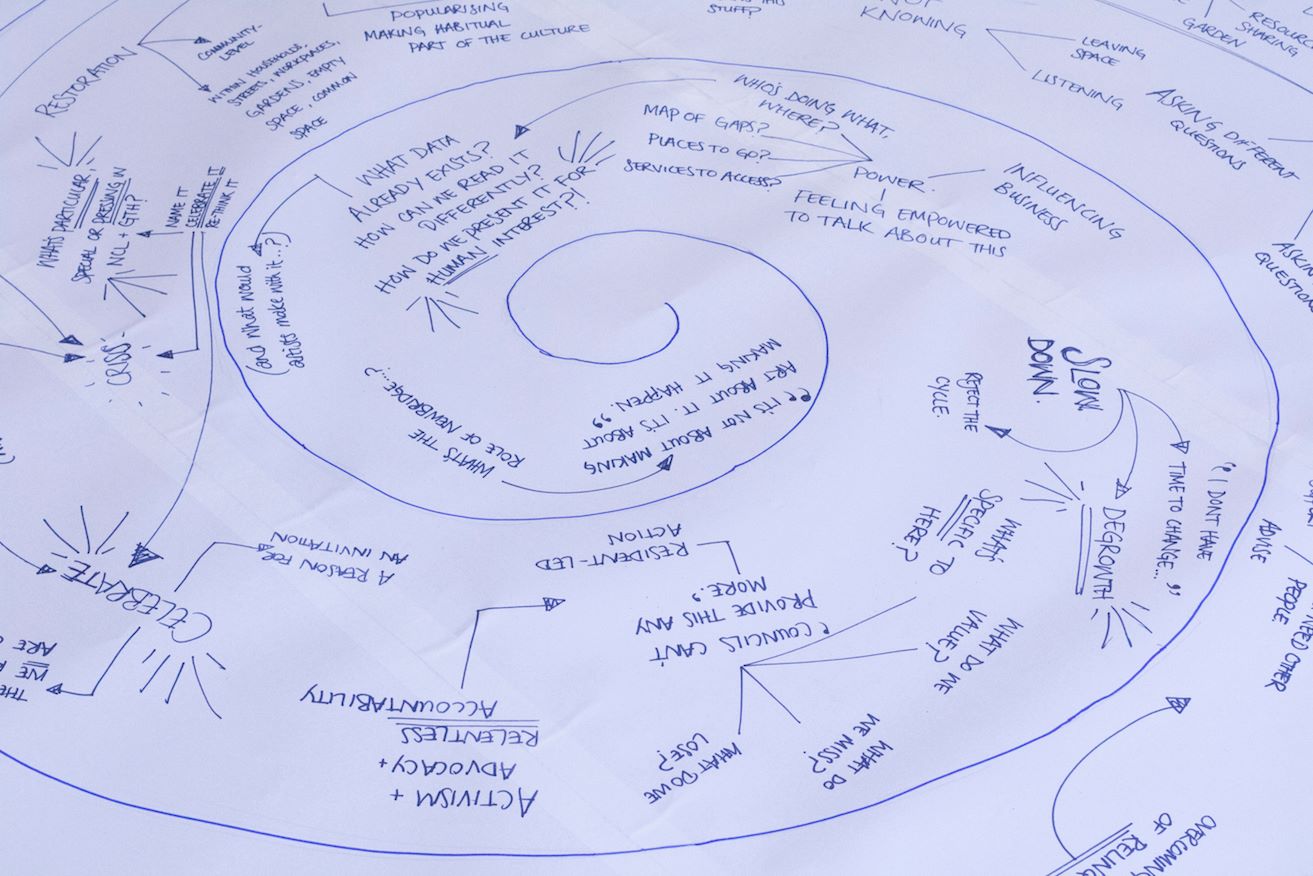 Date: 11 October 2018
Location: The NewBridge Project, Gateshead, 232-240 High Street, Gateshead
Price: Free
We are collaborating with the NewBridge Project on a process to map the different projects, initiatives, co-operatives and individuals within Newcastle and Gateshead who are actively engaging in environmental and social justice.
The mapping project will allow us to:
• recognise and celebrate what is already happening in the region;
• identify what's missing;
• enable collaboration;
• create a stronger voice and more significant impact locally.
It will also be a starting point to plan future artistic and community-led action in response to current social and ecological issues.
This event, which marks the beginning of our collaborative process, is open to everyone and will feature a short introduction about the solidarity economy and SEA, as well as information about the Newbridge Project and its work.
During the evening, we'll be creating a physical map to begin looking at what's already happening in the region, so please bring along suggestions of things to add – places you have worked with or for, projects you have visited or admire, or initiatives you merely want to know more about!
The NewBridge Project is an artist-led community hub that supports the development of artists and curators. Our collaboration with them is part of a broader piece of work by the NewBridge Project which uses Professor Jem Bendell's Deep Adaptation approach to explore how current social, political, civic, and economic issues can be understood in relation to climate change.
The event is free to attend and includes a hot meal – but please register in advance using the button below. If you have any questions about the event, email r.huggan@thenewbridgeproject.com.