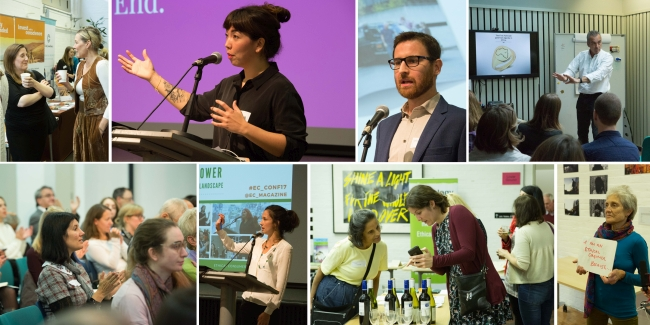 Date: 12 October 2018
Location: Amnesty International Resource Centre, Shoreditch, London
Price: Various, see website

Innovations in ethical consumption:
New ideas to solve the big issues of our time
The world is in crisis. From climate change and plastic pollution to palm-oil driven deforestation, the world seems to be on a downward spiral.
So how can we think differently to solve these continuing problems?
Solidarity Economy Association will be joining Ethical Consumer and a host of key campaigners and ethical businesses this October to explore how new ideas, systems and ways of working can help tackle these issues at the Ethical Consumer annual conference.
Contributors include:
Andy Goldring – CEO of the Permaculture Association
Kate Sandle – Community Manager at B-corps
Brhmie Balaram – Senior Researcher on the Economy, Enterprise and Manufacturing at the RSA
Singh Twins – Internationally renowned artists on their latest Slaves of Fashion exhibition
Charlotte Instone – Founder of Know the Origin
Pippa Moyle – CEO of City Girl Network and the Trash Talk plastics campaign
Sian Conway – Founder of Ethical Hour
Kat Darling – Communications Manager at Solidarity Economy Association
Sophie Hobson – Head of Communications at School of Social Entrepreneurs
Shaun Fensum – Founder of the Customer Union for Ethical Banking
Mama D – Founder of Community Centered Knoweldge
Anna Clayton – Spring Prize and Ethical Consumer
Rob Harrison – Founder of Ethical Consumer
Charlie Wigglesworth – Deputy Chief Executive at Social Enterprise UK
with more to be confirmed….
Issues covered include palm oil, regenerative and mission-led business, plastics, tax avoidance, ethical finance, marketing your ethical business and more…
The ticket price includes a vegetarian/vegan lunch.