Our Directors
Our activity is overseen by a Board of Directors who are elected from our membership at our AGM.
Our membership consists of supporter and worker members, and representatives from both types of membership can nominate themselves for election for the Board at our AGM.
Colm Massey, Supporter Member
Colm is a supporter member and also Chair of SEA's Board of Directors.
He is a father of two, a digital tool maker and animation industry veteran, with a long term interest in alternative economics. He has been a social justice activist for most of his adult life, with a particular interest in migrant justice and Middle East solidarity.
Colm co-founded the Institute for Solidarity Economics in Oxford in 2014, which became the Solidarity Economy Association in 2017. He's a supporter member and volunteers three days a week for us, as well as serving as Chair on our board of directors. He has worked on all aspects of our activity, but now focuses on research and education.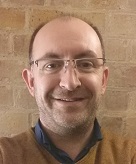 Jane Grindey, Supporter Member
Jane Grindey is a founding member of Wolverton Community Energy, an energy hub in Milton Keynes. Serving as a Director since April 2015, she has been instrumental in building the foundations of the Society. Prior to joining the Wolverton team, Jane spent seven years working with a diverse range of start-up and medium-sized businesses in the field of co-operative and community business development. This includes Calleva Community Energy where she joined the Board in November 2013. Jane's early career was in marketing, strategy and business development with companies such as HJ Heinz and Seagram at international Director level.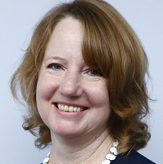 Maria Clara E. R. dos Santos, Worker Member
Clara is a worker member and also holds the role of Company Secretary on the Board of Directors. Clara is a Brazilian with a background in Oceanography and a passion for fighting climate change. She moved to the UK over three years ago to study a Masters in Economics for Transition at Schumacher College, Devon. After finishing her studies, she found herself in Oxford and got involved with Climate Outreach, before joining SEA in May 2015. Her roles within the organisation involve Finance and Operations, and she also leads on Networking and Collaboration projects. In her spare time, she likes to kick some ass at Muay Thai, learn new languages and go on hikes (she would prefer to climb, but Oxfordshire is a bit flat).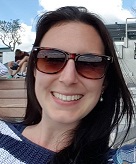 Pat Conaty, Supporter Member
Pat Conaty is a Californian working in England and Wales. He is a Fellow of the New Economics Foundation (NEF) and a research associate of Co-ops UK. He specialises in action research, education and development that focuses on successful methods of social innovation. Pat has led work on Community Development Finance and, more recently, to develop other innovative forms of co-operative economic democracy, including community land trusts for housing. His latest book, co-authored with Mike Lewis was 'The Resilience Imperative: Cooperative Transitions to a Steady-state Economy".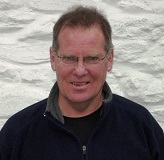 Tony Greenham, Supporter Member
Tony Greenham is Director of Economy, Enterprise and Manufacturing at the RSA, a 260 year-old ideas incubator dedicated to social progress. He is currently leading projects on economic democracy and community enterprise. He was a practising chartered accountant, investment banker and small business entrepreneur before turning to campaigning for a socially and environmentally just economy in roles with the Transition Towns movement and the New Economics Foundation. Tony is a regular public speaker and author of a number of reports and books on economic reform.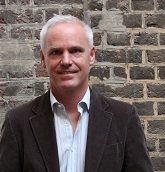 Kat Darling, Worker Member
Kat is a worker member and communications manager for SEA. Her PR experience spans the broadcast, charity, higher education and public sectors, having held positions at organisations like rural community co-ops charity Plunkett Foundation, Oxfordshire County Council, and the BBC. She is also a co-director of mobile local food co-operative, Cultivate Oxford.
Kat looks after SEA's website and social media channels, and is responsible for managing the organisation's media coverage. She also plays a role in events and works on some of our education projects.